Welcome top the eighth stop on the DHD Mad March Memories blog hop! If you started at the beginning of the blog hop then you are arriving here from Celeste Smith's blog. If you are coming here from somewhere else, be sure to go to the first stop of the blog hop, so that you don't miss anything!
If you started at the begining, you know that you need to gather a letter from each blog and then, after finding them all, head over to DHD to download this gorgeous collab kit created by the DHD designers: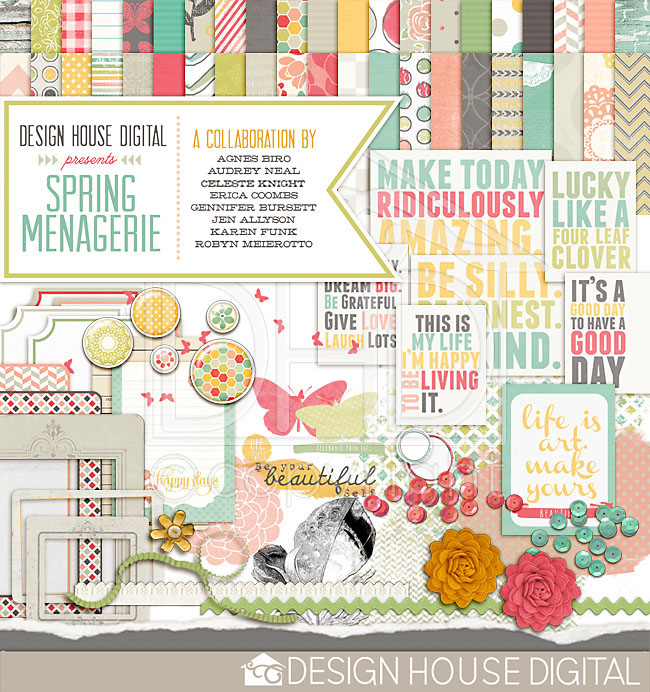 I have a 'letter' to give you, as well the chance to win some awesome giveaways. But first, I have a little tip/tutorial to share with you!
Tutorial: Using Scrapbook Papers to Add Texture to Photographs
One of the things that I love the most about digital scrapbooking, is the number of projects I can use my supplies with. Today I am going to show you how to use your digital papers to add texture to your photos. Adding texture is a nice way to make your photos really stand out, and textured solid scrapbook paper is perfect for this.
Step 1: Open the image that you want to texturize in photoshop, or photoshop elements. I will be showing you how to do this in Photoshop CS5, but the same technique should work in elements as well.
Here is the "before" shot of the photo that I will be texturizing (it is of my lovely niece Cadison)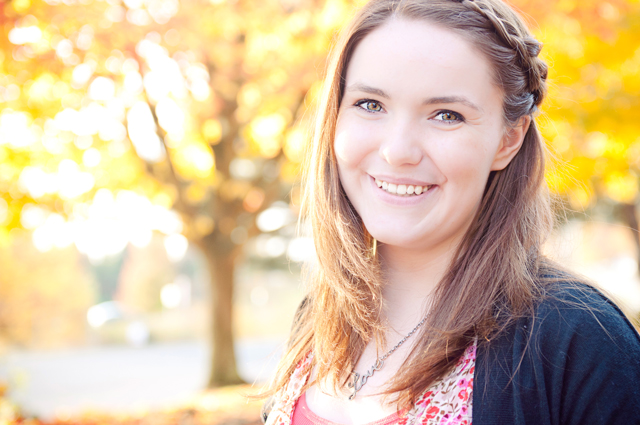 Step 2: Decide on the paper that you want to use. Grungy papers tend to work best. Add the paper into your photoshop document and resize it so that it is the same size as the photo. Because I am using the paper purely for its texture, I don't worry about warping and stretching it.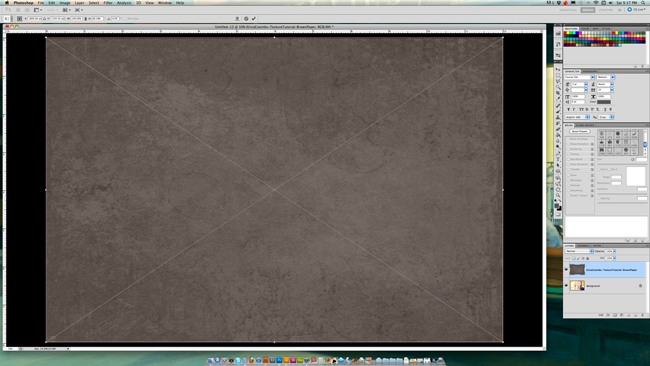 Step 3: For this next step there are a few different things that you can do. You can use your paper as the color it is, or you can remove the color. To remove the color you go to image> adjustments> desaturate.
Step 4: This is the fun part. Now that you have your paper placed in your document it is time to start playing with the blending modes. You can find the blending modes in your layers palette. The modes that I use the most are overlay, soft light and color burn. You can also adjust the opacity of the layer. If the texture is looking too strong, just lower the opacity, or try a different blending mode.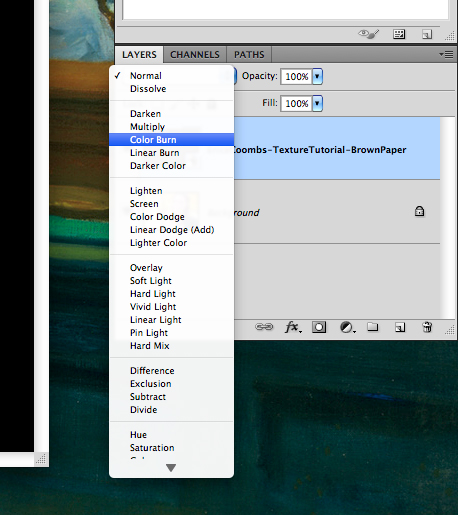 Step 5: If you are texturizing a photograph of a person, you may want to remove the texture from their faces. To do this you could either use the eraser and with a large soft round brush erase away the parts of the paper you don't want, or you could create a layer mask and just paint away the parts you don't want to show. I usually use a layer mask, that way if I later decide that I don want texture on the entire image, I can just delete the mask.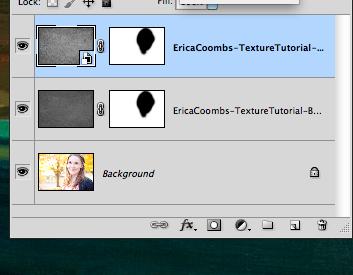 After just adding 1 paper to my image here is how it is looking: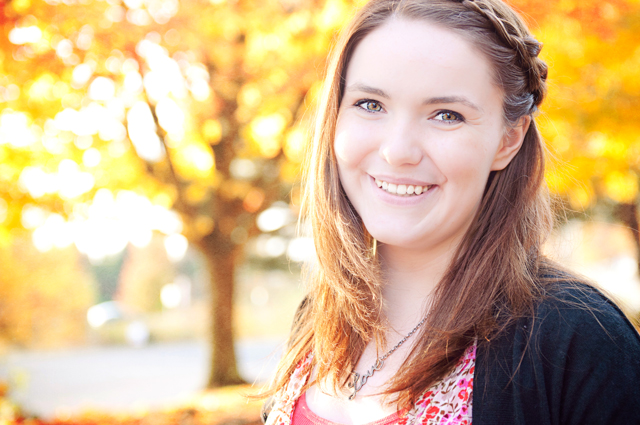 Step 6: If you are happy with how the texture is looking, then you can stop now…or if you want more texture you can add a few more papers to your document. Just keep adding layers and sdjusting the blending modes and opacity, until you are happy with the result. I wanted some more depth and texture to my image, so I ended up adding a few more paper layers. Which resulted in this: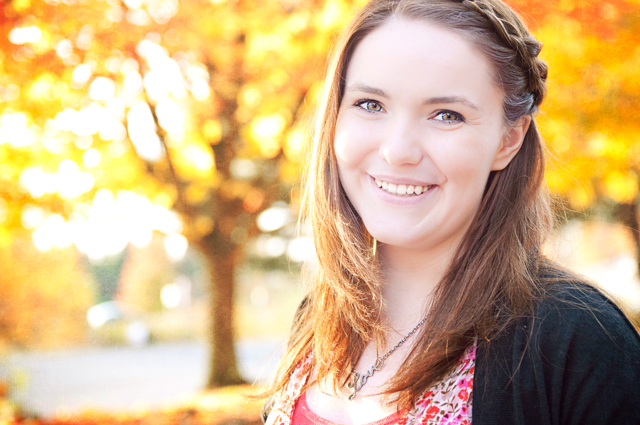 Step 7: Have fun with it! Don't be afraid to try anything and everything…experiment until you get your photo to look how you want it to. Don't be afraid of making mistakes, sometimes mistakes bring about happy little accidents of awesomeness. Also, don't use just solid papers…try some of your patterned papers too!
In the end I ended up adding a patterned paper, from my floraux kit, to the image. Here is what my final photograph looks like: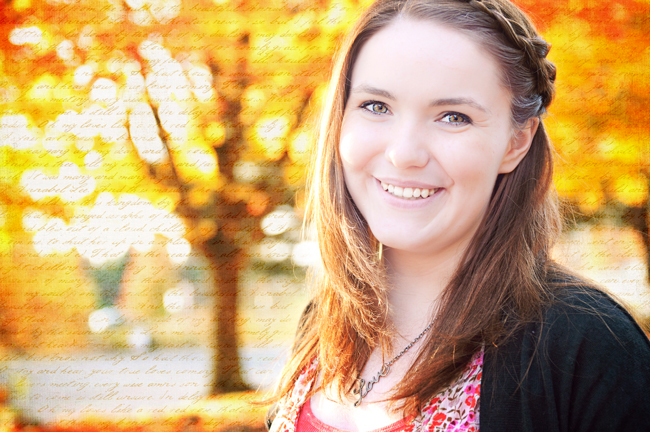 To get you started playing with textures I have a free download of three of the solid papers I used with my photo. To download the papers, just click on the image.
If you create anything using the papers, or this technique, post it in the gallery at design house digital so that I can see it! In addition to the free papers, I will be giving away 3 awesome giveaways to 3 awesome people!
Now, onto the giveaways:
1 lucky person will receive a $10 gift certificate to persnickety prints
1 lucky person will receive a $10 itunes gift code (gotta have some good tunes to scrap to!)
1 lucky person will receive a $10 gift certificate to my shop
There are four ways to enter for a chance to win. The more ways you enter, the better your chances are of winning! Your deadline is Wednesday March 14th 11:59 pacific time. All winners will be chosen at random.
Again, the winners will be chosen at random, and the more ways you enter, the better your chances! I will announce the winners on my blog on Thursday March 15th!
**This giveaway is now closed. A list of the winners can be found here**
My letter for you is…
Thanks for stopping by! Your next stop is the amazing Gennifer Bursett!!
P.S (if you haven't already grabbed it, I have a brand new freebie that I posted a few days ago)