I have an awesome new release in my digital scrapbooking shop today over at Design House Digital. It is part of a collaboration kit that I created with Agnes Biro. It was such an awesome kit to work on. I love the color palette that Agnes and I chose and the traveling theme was fun. I really tried to push myself out of my design comfort zone with this kit, and I am glad that I did.
Here are a few previews from my part of the En Route kit: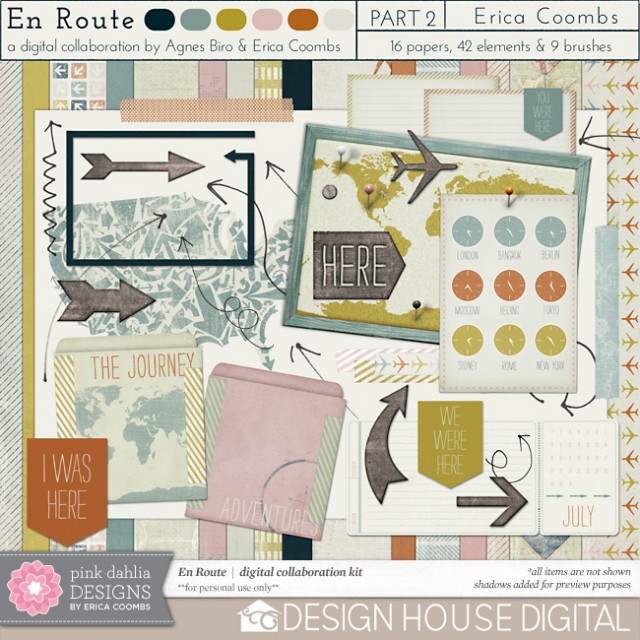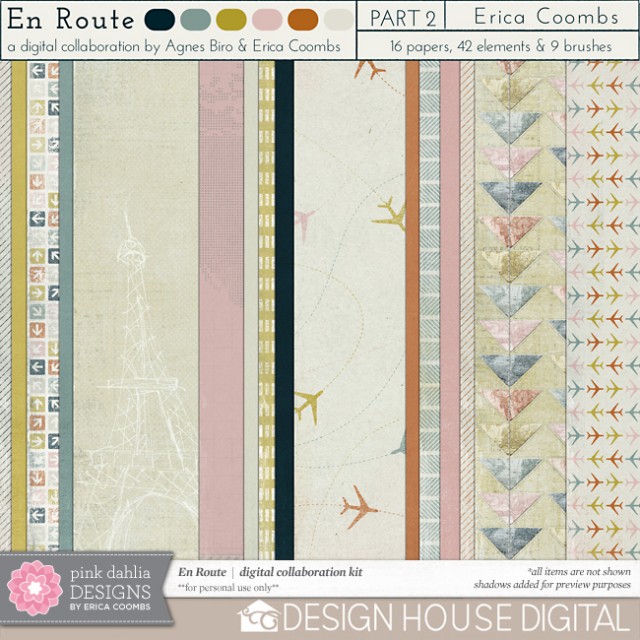 The awesome and very talented decorators over at DHD created some beautiful layouts using the collaboration. Here is a little peak at a few of them (to see more of them, head over to the DHD blog).
To go along with the En Route kit I created some photo masks and frames that coordinate. The phototoshop clipping masks were inspired by all of the amazing anthropology (LOVE that store!) emails I get. The are subtle with a fun twist. Here is a preview of this add-on kit: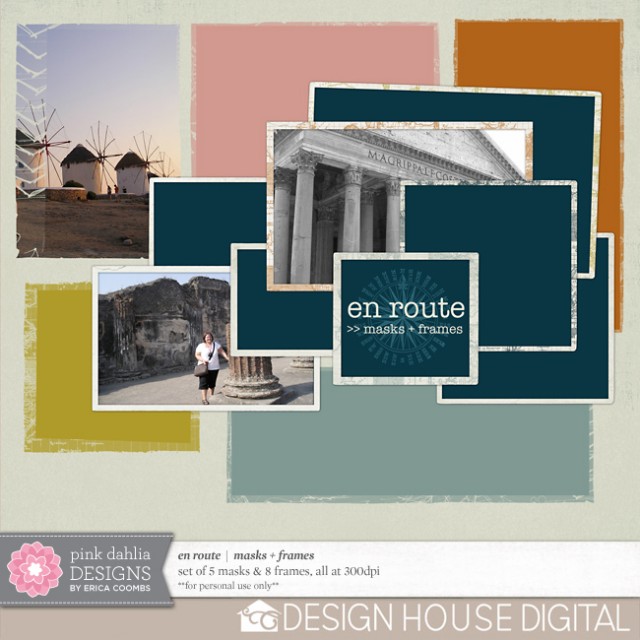 Here is an up close look at one of the clipping masks in action: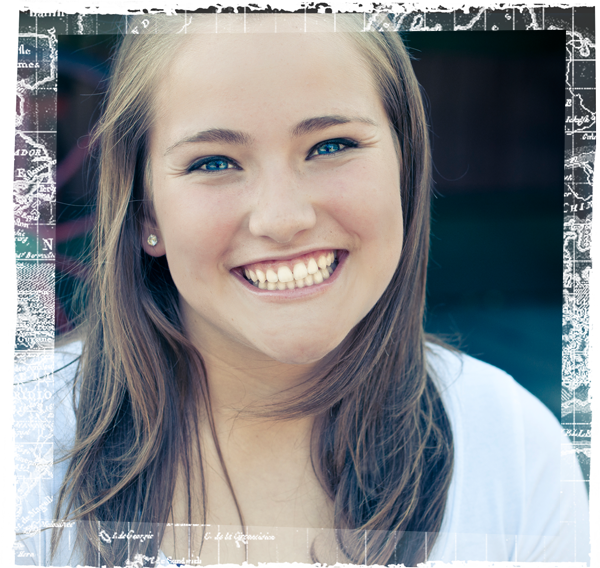 Fun right? Oh, and that photo is my niece Peyton. It is one of her senior portraits (she graduated last year). She is almost done with her second semester at BYU-Idaho. She has lots of fun adventures and journeys ahead of her.
Anyways…back to the masks! Right now they are 30% off, but this weekend they will be free. Yep, that's right, 100% FREE! I will also have a few other kits on sale for $1 and my entire shop will be %25 off. I will post more about this tonight or tomorrow though :).