I have an awesome new release in my digital scrapbooking shop today over at Design House Digital: Office Space. It is part of a collaboration kit that I created with the wonderful Gennifer Bursett. It was a fun kit to work on, and Gennifer was awesome to work with. We chose lots of fun retro inspired colors and patterns to work with, and I love how the collaboration turned out!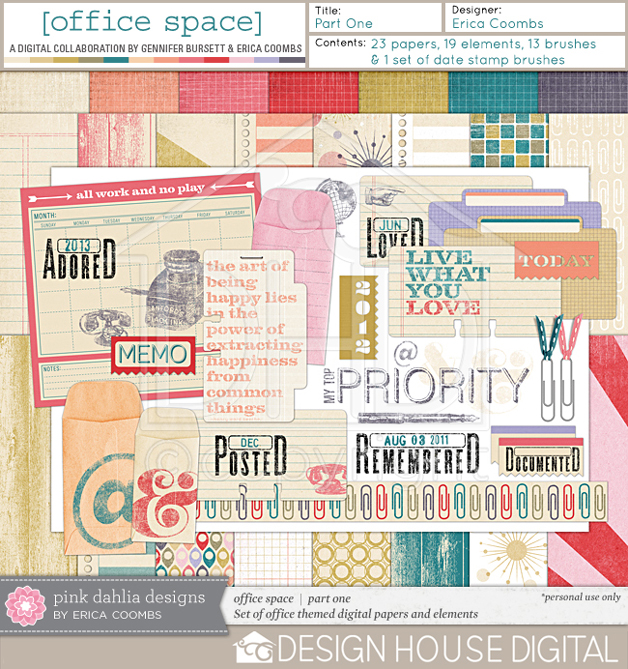 To go along with this office themed kit, I created these fun filed frames: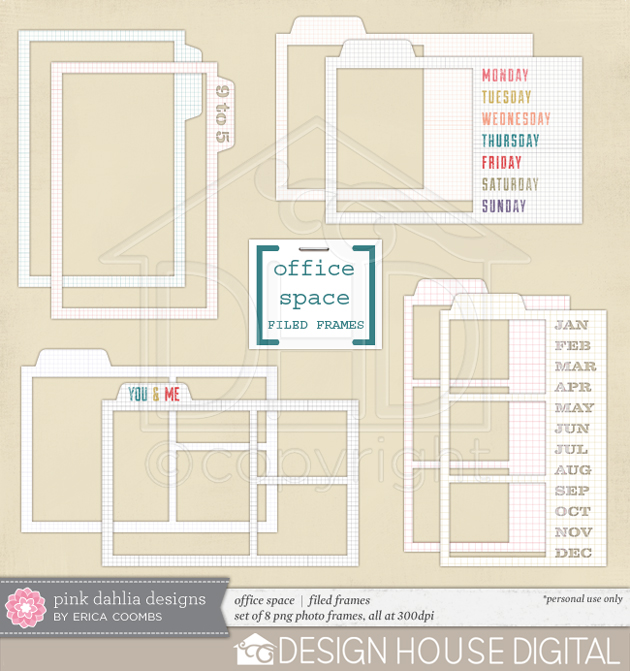 Here are some awesome layouts, that my amazing creative team created, using my portion of the Office Space collaboration kit:
Here are a few layouts from the fabulous decorators over at DHD:
To see more layouts using the Office Space collab, head on over to the 1K4W blog post. Be sure to stop by the DHD shop, this weekend all of my products will be 25% off! Also, my Autumnal: Bits + Pieces kit is free, and I have 3 kits that I am selling for $1: Just The Basics-Tiny Cut Outs Alpha 2, Simple Frames-Pastels Set One, & Merry Little Christmas Digital Paper Set 3.

As part of my featured weekend at Design House Digital Gennifer and I are hosting a chat tonight at 7 PM MST. Stop by and chat with us for a little bit, and get a giveaway!
Now, if you like my new kits and want to win both of them for free…comment on this blog post before Sunday night at 9PM MST. The winner will be announced Sunday night!